Aerial Studio

Our Aerial Studio boasts 26ft high ceilings with 8 rigging points and lush crash pads for your comfort and safety. We offer classes in Aerial Silks, Hoop/Lyra, Hammock and Flexibility.

Pole Studio

Upstairs you'll find the Pole Studio. There are 6 Poles just under 12ft. With a quick twist you can make them spin or stay static! Crash pads are available for you to test your limits safely!

Our waiting area is the perfect place to watch our amazing aerialists practice and hang out before or after class. You can also purchase a hot beverage to start or end your session right!
Ash - Aerials
Studio Manager
Ash began her aerial journey in 2005 when her High School introduced an incredible circus program. Since then she has trained and performed across Australia and North America. Her background is in Aerial Silks, Hoop, Hammock, Pole, Trapeze and Spanish Web. Ash finds her greatest accomplishment in her students, and loves seeing their progress and victories both big and small!!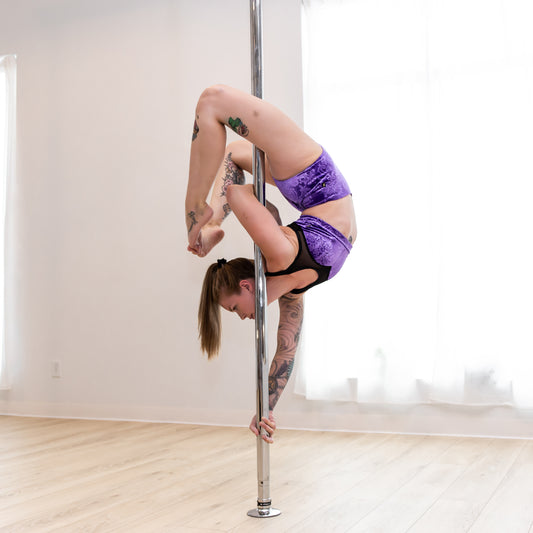 Alisa - Pole
Alisa took her first pole class in 2011 and has trained on and off ever since. In 2016 after a very long break, she got serious about training more regularly and developed the passion that she still feels now. After training regularly for a couple of years, in 2018 she got certified to teach pole! She loves to see students grow and learn new things. Alisa is always up for a bendy new move or a fun, flowy combo!
Anne - Hammock
Anne has a background in gymnastics and acro from childhood. In 2019, Anne was living in Victoria, BC, and found Island Circus Space. Anne immediately fell in love with aerial arts. Anne initially focused on Hammock and Trapeze but now includes Hoop, Silks, and Pole in training.
Anne loves circus as it provides fun physical movement, opportunities
for creative expression, and a supportive community of peers.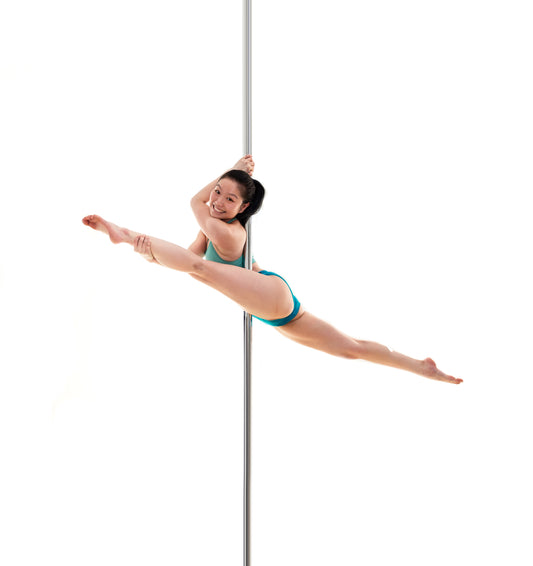 Deborah - Pole
Deborah has been passionate about dance from a young age and stumbled upon pole dancing in 2015 while in search for a new style of dance to explore. She quickly fell in love with the sport and has been training ever since. Her background in dance also paved the way for her interest in flexibility training. She is certified to teach both pole fitness and flexibility. Her favourite tricks on the pole usually involve a split, back bend, or both!
Jillian - Pole
Jillian started pole dance in 2019 after training as an amateur boxer
for several years. In 2021, she started training more frequently in
Edmonton and started teaching spring of 2022 before moving to Kelowna in the fall. She loves seeing new students start their journey and grow into their own style and finding their passion in the sport.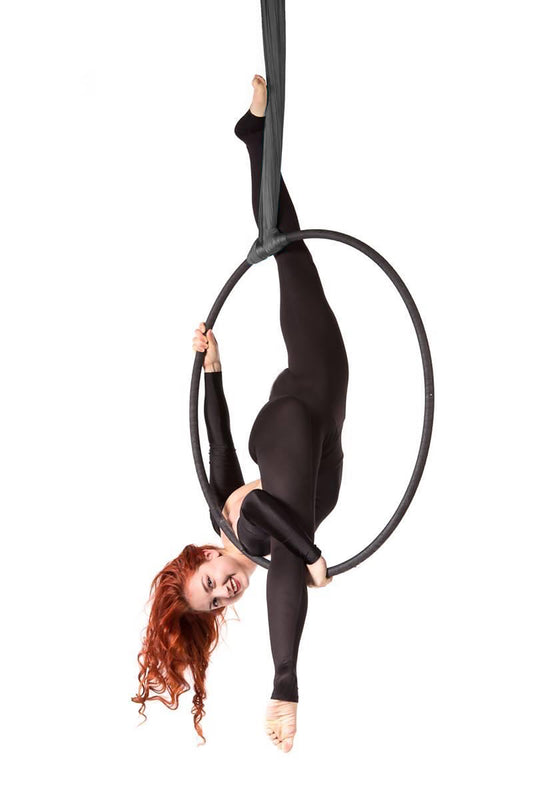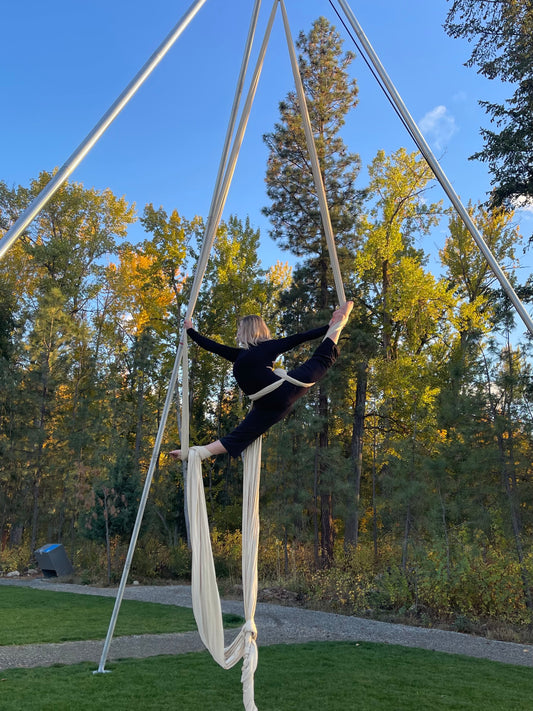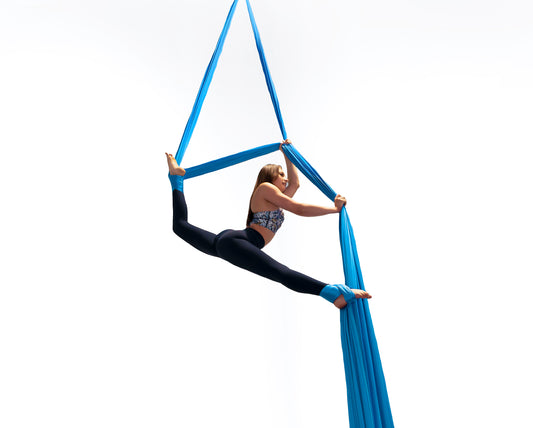 Liesl - Silks
Though she started as a trampolinist, Liesl wanted a new challenge and so made the shift to aerials in January 2017. Since then, Liesl has trained at many studios in the Lower Mainland, Las Vegas, Los Angeles, and London, England, and started coaching in 2019 after being certified through Aerial Physique. Her favorite part of training is the thrill of dropping and being in the air, whether that's in front of 500 people or just one (safety first). She is excited to share that joy with her students.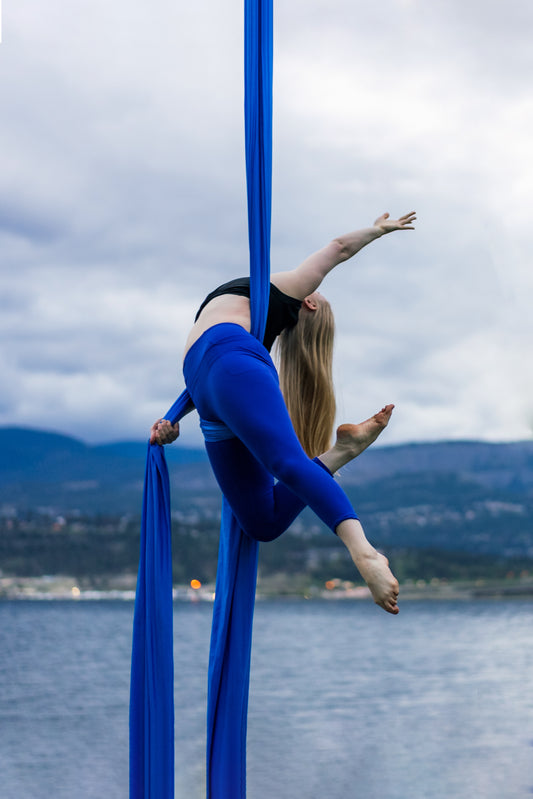 Megan - Silks & Pole
Megan first tried aerials in 2016 when she decided to leave dancing,and immediately fell in love. She started out primarily training Static Trapeze, but decided that she wanted to focus on Silks. After moving to Kelowna in 2019, Megan gave pole a try and loves it almost as much as silks!
Her favourite thing about aerials is the combination of strength and beauty, and the thrill of being high up in the air!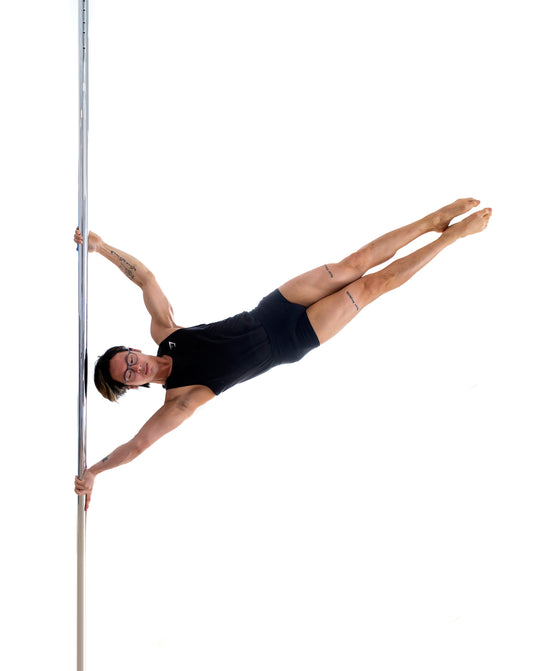 Tai - Pole
Tai began pole in 2019
as a way to train outside of weightlifting. He fell in love with the
sport, especially because of it's energetic and supporting community.
His specialities and passions are strength based moves, spin combos, drops and dynamic movements. Come join him in the journey of building strength and defying gravity!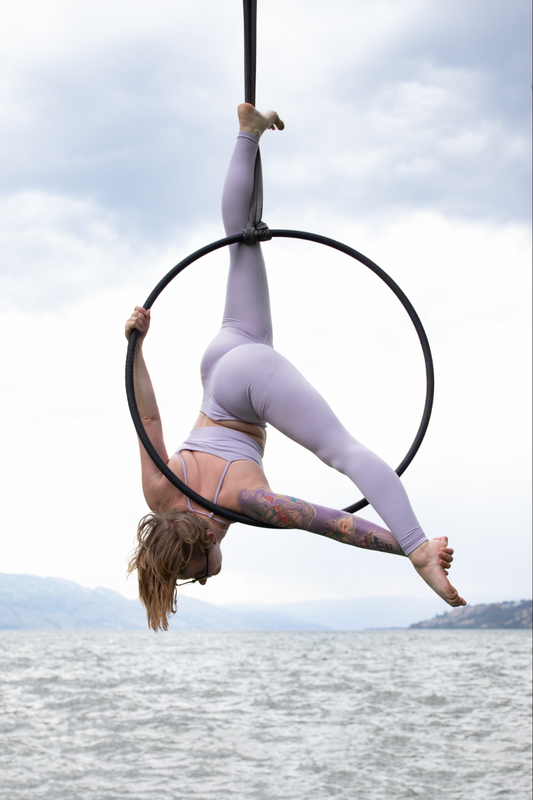 Jess - Hoop
Jess has a background in dance (ballet, jazz, and lyrical). In 2021, she began taking beginner classes at Peak in its first month of opening and fell in love with all things aerial fitness — the strength and flexibility it required as well as the community of aerialists at Peak. After a year, she decided to focus more on hoop which was her favourite from the start. She loves welcoming any and all who are willing to build from the ground up!

Ronan - Silks
Ronan is a trained performer and facilitator, discovering Silks while
studying in 2019. Since then, one of their greatest joys has been
building the strength and skills to move in ways that once seemed out of
reach. After graduating they taught Silks and gymnastics in Scotland
before moving to Kelowna in 2022 where they discovered Peak and promptly
set about falling in love with Pole and Hoop. As a student and
instructor they love learning from and adding to the incredible variety
this community has to offer.
Danielle - Pole
Danielle was a member of Team Saskatchewan as a trampolinist for 10 years and has been a certified gymnastics coach since 2014. When she retired from her competitive trampoline career and moved to Kelowna in 2021, she started taking pole classes and quickly fell in love with the familiarity of the acrobatic skills and the positive atmosphere that Peak provided. Danielle loves helping her students to achieve every goal they can dream up - especially goals they never thought were possible!